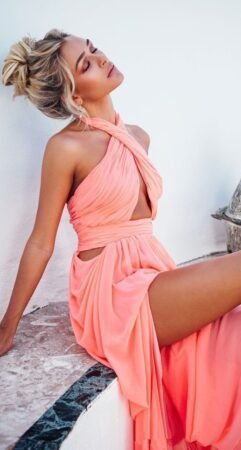 There are Lots of Stories in a Small Town:
There are Lots of Stories in a Small Town:
Cedarville, Missouri has a weekly newspaper, which usually is at least one half made up of ads for Youngs Family & Home Center. Have YOU Heard? is a section dedicated to local gossip, church news, and what's going on at our local schools. There are Lots of Stories in a Small Town.
Young's uses a local girl to model clothes for one ad each week, she keeps the clothes and wears them to school. All the girls at Cedarville High, want what is IN FASHION. Shelby Gore is the trend setter ever since she was only ten years old; she's always looked far older than she is. Her looks get her talked about, but there are many other reasons this girl is the talk of Cedarville.
On Sundays at the Community of Christ church, Shelby looks like an angel, then on Monday it's a different story. Her every week Friday Night parties are where ALL the teenagers have wanted to go since Shelby turned ten. There is never any trouble and it gives the parents one thing less to worry about. Then last September 28, Shelby turned 16, she ended the parties which made lots of her peers very mad. In this little town there is nothing else available, it's not very private having to park next to the town square.
The last six and a half months have been ROUGH for a girl who is very outgoing. NOT one date, even for the Junior Senior Prom, which she has attended since in the eighth grade. I said she is a trend setter, students wanted to get invited to her parties. There is a very good reason why she had to end the parties, Shelby wants to date one guy she first saw when she was only nine. Last year at the Cedarville Steel plant 4th of July picnic, she jumped and kissed her dad's boss in front of about 1,000 witnesses. Shelby was only fifteen and that could be trouble for the whole town.
This girl is no longer modeling for Young's, she and Kare-Ann are not even on speaking terms, since this incident and things have gone downhill from that point. Kare-Ann has been Willie Johnson's companion for many years and does NOT need some teenager screwing up her life. There's more to that story, but it's in the book.
Five foot eight, 135 pounds of sexy, young, hot teenager, Shelby Gore has been hard for other girls to compete with. Captain of the A-String cheerleaders for football, basketball, and baseball. When it comes to track, she can outrun, outjump all the other girls and boys. With two letterman jackets full of patches and pins, she has no competition running a mile in 4 minutes flat. When she was twelve, the school's athletic coach was up at The Hill, playing a round of gold with Ted Sanders. Ted told him to watch Shelby running on their track.
The coach clocked her doing two miles in seven minutes. Right then the coach decided to spend a lot of time with this young girl. She needed to learn to slow down to not raise red flags at high school events. Their school needed to WIN some events, but parents of other students would not let him enter a twelve-year-old girl, no matter how good she is. In the eighth grade at age fourteen, she got to participate and took first place in all three events she was entered in.
Shelby has never taken the time to get her driver's license, she's driven her dad's company truck and mom's Buick for at least four or five years. So, what would be the benefits? Now, every day after school she spends most of her time up at The Hill, using their track, swimming, and riding her horse. Some days, she finds someone wanting to play golf, that doesn't mind getting beat by a teenage girl. She gives them a five, ten, or fifteen stroke handicaps, and still wins.
At The Hill, being able to wear less clothes than she must wear to school is very appealing to this teenager and no one there seems to mind.
Everything up here is FREE, even when Shelby eats her evening meals over at the dining hall, their food is world-class. One thing is bothering this now sixteen-year-old teenage girl: Not one date since her last birthday. How can the boys be this dumb, just look at me. I'm smokin' HOT, and I do have quite a reputation from the Friday night parties! It is Wednesday April 13, maybe something will change.
Shelby, be careful what you wish for.