Who were They ...Does it matter?
They were someone's children, two teen girls found shot in the head in a public office building. Both girls were seen at a party and did NOT want to go along with what they were asked to do. They are being used as an example of what happens to people who do not perform as they are told to do. Police know who did the killing, but it is not beneficial for that person or persons to be brought down. It was just a drug deal gone bad, and these two should have known better than to get involved in drugs.
Murder is payment for services NOT rendered or maybe they threatened to complain to someone who might listen. Dead teen girls make poor witnesses in any court. Other teen girls vanish from American streets, never to be found, are they still alive in another country? Maybe they were tortured, cut in pieces and thrown in a dumpster with the rest of the garbage.
Teen girls, run-aways, and drug users need some way to earn lots of money. These young ladies end up under contract to whoever is running the show. Ask any trucker if they know of one truck stop that does NOT have working girls. These providers of fun and enjoyment can get the customer an STD (sexually transmitted disease) or killed if things go wrong. Some truckers will hook up with a young girl to ride along as they go across the country. The girl does a little work at each truck stop, then on down the road to a new location.
Common in most small towns, schoolteachers who find young girls that are not happy at home, overly strict parents. These girls are wanting help with bringing their grades up, not having a good father figure at home. She is looking for affection from someone older, and is willing to start giving a hand-job, then advances to the next step. A few little gifts, nothing expensive, but if she is willing to find other girls willing to help other teachers having a hard time? Soon, word gets to local business people, who are looking for an affectionate young friend. Now, the girls can start getting PAID for their services, but do NOT get pregnant. This can lead to another teenager committing suicide with very persuasive help and a free drug overdose.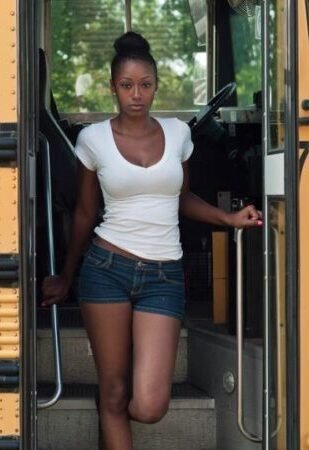 Many girls realize they love to suck on a good lolly-pop, soon this is a regular thing after school multiple times each week. Soon other teachers want included or they will report this improper behavior. If you knew what goes on at your local public high school, NOW with the new mandated government guidelines, this is not just in your high school. Boys are now guaranteed to be using girls' restrooms in every public school in the USA. Parents who care about their daughters have one choice, private schools or their girls come up pregnant. Condoms are not being provided, and girls and boys will do what girls and boys have always done.
Girls and boys are not going to be hugging and kissing when they are put together in the same room, both with their pants down. Today, they don't have to wait until they are parked on some back road: "Meet me in the restroom at lunch-time." or they go to their favorite classroom. How are they going to get the money for the new style of shoes that everyone else is wearing? Many teachers can be sexually motivated, extra cash is nice and every community has businesspeople who are willing to pay a $100 for a little fun. So, the girl is 14 or twelve or 16 and willing to perform, the fact this is illegal is no deterrent. The teacher keeps $75 and gives the girl or boy $25. Customers tell their friends about the deal they made, and word gets around.
You really think this is not happening in your hometown, doctors, police, judges, rich people, and those bored men or women wanting some excitement. Which one of these girls would you kick out of your bed? …Hotels know not to ask questions, it's just part of their standard business ethics. If drugs get involved, which most times this is part of any deal, it can really turn bad for everyone involved. The girls can end up like the two in the above photo.